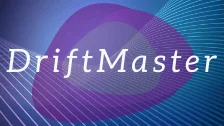 DriftMaster
DriftMaster © 2020 by Shane Ivers is licensed under CC BY 4.0
Royalty Free Chill Music
Copy & Paste To Give Credit:
Laid back modern but sorta 80's synthy vibes. Got a big summer anthem sound. Big latin drums, and swirly ambinet pads. Kinda cheerful, but somewhat serious too.
The Pro License includes stems of individual instruments so you can make your own remixes, or arrangements.
Uses: Modern, and fresh vlogs, summery and outdoor sports themes, even background music for relaxing!