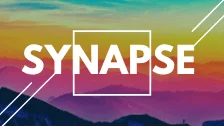 Synapse
Synapse © 2021 by Shane Ivers is licensed under CC BY 4.0
Royalty Free Minimalist Chillout Music
Copy & Paste To Give Credit:
Warm, deep, minimalist beat. Rich, yet brittle synths, deep melodic bass, and dry upfront drums. Slow, analogue goodness - like a big warm sonic hug.
The Pro License includes stems of individual instruments so you can make your own remixes, or arrangements.
Uses: Might be good for an ASMR channel intro or something. Very chilled out music to have in the background of vlogs, interviews, and such. Thoughtful topics and themes.