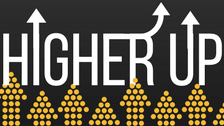 Higher Up
Higher Up © 2017 by Shane Ivers is licensed under CC BY 4.0
Royalty Free Uplifting Dance Music
Copy & Paste To Give Credit:
An uplifting dance track. A thumping beat, jangly guitar, epic synths, and fat bass come together to make a determined, and inspiring track! You'll be jumping up and down to it in no time!
Uses: Perfect for reinforcing positive messages, and injecting some energy into your projects.