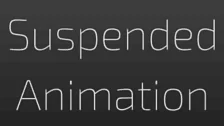 Suspended Animation
Suspended Animation © 2016 by Shane Ivers is licensed under CC BY 4.0
Royalty Free Sci Fi Music
Copy & Paste To Give Credit:
An epic ambient piece with just a little hint of edginess. Spacey, expansive, and otherworldly. Rich piano chords compliment the bleeps and bloops of a vintage synthesizer, and a restrained yet confident drum loop ties it all together.
Uses: Would be very suitable for establishing shots in the sci-fi genre, plus montages, video games. Would also fit well with scientific presentations, documentaries, and technology advertisements.