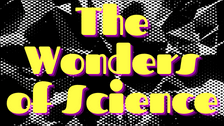 The Wonders Of Science
The Wonders Of Science © 2023 by Shane Ivers is licensed under CC BY 4.0
Royalty Free Positive Synth Music
Copy & Paste To Give Credit:
Imagine waves of science gently lapping at your feet. Synthesisers are the sound of science, and this song has plenty. Calming science beeps and boops, plus wishy washy dreamlike synth pads. A quirky drum beat gives a sense of exploration and innovation.
The Pro License includes stems of individual instruments so you can make your own remixes, or arrangements.
Are you in need of a track that can inspire your audience to dive into the world of science and discovery? Look no further! Introducing "The Wonders Of Science" – a mesmerizing piece of music that blends soothing science-inspired beeps and boops with dreamy synthesizer pads.
This track's whimsical yet innovative drumbeat creates an exciting atmosphere that will surely spark curiosity and exploration. The synthesisers in this piece add a unique layer of depth and texture, creating an immersive listening experience that will transport your audience to the shores of scientific discovery.
It's perfect for science-related content, including educational videos, podcasts, documentaries, and more. So why wait? Add this captivating track to your content today and let your audience ride the waves of science with you!
Uses:
If you've got an amazing idea to share with the world, it needs some amazing music to go with it.
Royalty Free Music by Shane Ivers
| License | Use Without Credit | Price |
| --- | --- | --- |
| Creative Commons | No | FREE! |
| Pro License | Yes | $25 |
| Patreon Subscription | Yes | From $10 a month for all tracks |
NOTE: Other currencies are available if you're not a fan of dollarydoos.
Silverman Sound needs your support today:
Help me make the best free music, keep the website online, and keep brand new royalty free music tracks coming out regularly!