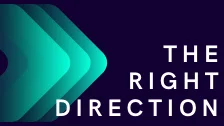 The Right Direction
The Right Direction © 2020 by Shane Ivers is licensed under CC BY 4.0
Royalty Free Airy Uplifting Music
Copy & Paste To Give Credit:
Like gliding on a cool breeze. Minty fresh. Cool as a cucumber. Airy synths swell as they take you on your journey. Guitars are the power driving you forward, and the drums are the speed you're flying. All in all, very neat and tidy inspirational background music. Positive, motivational, and fresh.
Uses: Maybe as background music for some fancy crowdfunding campaign, or for hangliding footage.