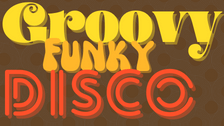 Groovy Funky Disco
Groovy Funky Disco © 2022 by Shane Ivers is licensed under CC BY 4.0
Royalty Free Disco Music
Copy & Paste To Give Credit:
The title says it all. Classic disco goodness with an octave jumpin', syncopated, groovy bassline, lush strings and horns, funky electronic piano and a classic vocal hook.
This is actually a battle track for an RPG set in a demonic discotheque! Commissioned by Thor for an upcoming project! Thanks very much for entrusting me with such a groovy project!!
If you want a bespoke track, then consider becoming a patron on Patreon!
The Pro License includes stems of individual instruments so you can make your own remixes, or arrangements. It also has a version without the vocal line.
Uses:
Obviously a gritty cop drama set in 1970 New York about busting a discotheque that's a front for some nefarious goings on!
Royalty Free Music by Shane Ivers
| License | Use Without Credit | Price |
| --- | --- | --- |
| Creative Commons | No | FREE! |
| Pro License | Yes | $25 |
| Patreon Subscription | Yes | From $10 a month for all tracks |
NOTE: Other currencies are available if you're not a fan of dollarydoos.
Silverman Sound needs your support today:
Help me make the best free music, keep the website online, and keep brand new royalty free music tracks coming out regularly!