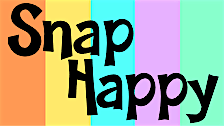 Snap Happy
Snap Happy © 2016 by Shane Ivers is licensed under CC BY 4.0
Royalty Free Carefree Music
Copy & Paste To Give Credit:
A laidback, and carefree little tune. Bouncy, happy, and uplifting. Definitely nothing serious here. Very fresh and modern sound, with bright marimba, funky EP, and clear backing vocals.
The Pro License includes a seamlessly looping version for games, and videos and such.
Uses: Perfect for background music in vlogs. Would also fit great in a platformer style arcade game.