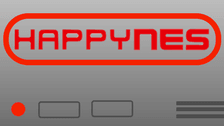 HappyNES
HappyNES © 2017 by Shane Ivers is licensed under CC BY 4.0
Royalty Free 8-Bit Music
Copy & Paste To Give Credit:
A proper chiptune/8bit track! Made with samples of the famous Ricoh 2A03 – the sound chip found within the NES. Happy chirps, bleeps, and bloops give this song a classic sound. Oh, and it loops too!
Uses:
Gaming stuff, reviews, let's plays, demos, etc. Or, maybe even a real, actual game!
Royalty Free Music by Shane Ivers
| License | Use Without Credit | Price |
| --- | --- | --- |
| Creative Commons | No | FREE! |
| Pro License | Yes | $25 |
| Patreon Subscription | Yes | From $10 a month for all tracks |
NOTE: Other currencies are available if you're not a fan of dollarydoos.
Silverman Sound needs your support today:
Help me make the best free music, keep the website online, and keep brand new royalty free music tracks coming out regularly!