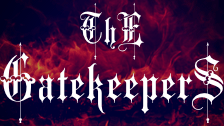 The Gatekeepers
The Gatekeepers © 2017 by Shane Ivers is licensed under CC BY 4.0
Royalty Free Symphonic Rock Music
Copy & Paste To Give Credit:
Let's start 2017 with a bang! Huge, epic symphonic rock soundtrack. Big driving orchestral lines, tempered with huge distorted guitar chugs, and a massive Bonham-esque drum performance. Thematically quite dark, but also simultaneously rousing, and inspiring!
Uses:
Perfect for epic montages, cinematic trailers, and anything that needs a feeling of pure, unbridled, raw energy! Instantly makes anything dramatic, no matter how commonplace. Put a mug down – instantly dramatic. Slow motion sneeze – instantly dramatic. Crappy musical talent reality TV show – instantly dramatic!
Royalty Free Music by Shane Ivers
| License | Use Without Credit | Price |
| --- | --- | --- |
| Creative Commons | No | FREE! |
| Pro License | Yes | $25 |
| Patreon Subscription | Yes | From $10 a month for all tracks |
NOTE: Other currencies are available if you're not a fan of dollarydoos.
Silverman Sound needs your support today:
Help me make the best free music, keep the website online, and keep brand new royalty free music tracks coming out regularly!
Category: Royalty Free Music
Tags: aggressive, bass, big, choir, cinematic, dark, dramatic, driving, drums, electric guitar, epic, explosive, hard, heavy, huge, impact, impactful, intense, loud, massive, metal, orchestral, overpowering, powerful, rock, soundtrack, strings, symphonic
More royalty free music tracks: